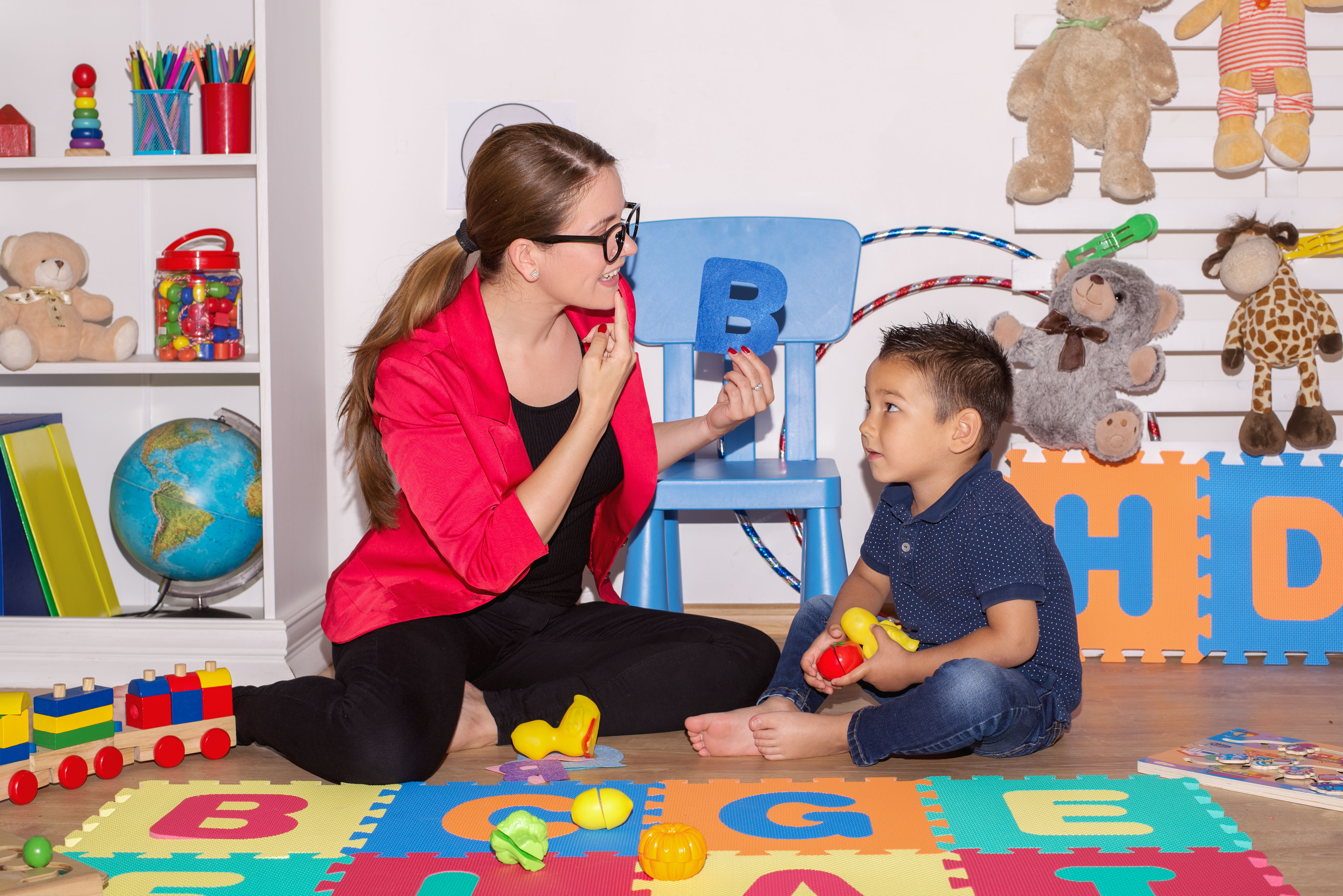 In a previous post, I introduced one of the most important projects Redwood has produced in the last 20 years of business. I wrote about how we worked with the Speech and Stuttering Institute (SSI) to deliver life-changing online speech therapy for children who stutter.
In this post, I will focus on SSI's Motor Speech Treatment Protocol (MSTP) and our design strategies to ensure that SSI's eLearning investment continues to reflect the ongoing evolution of therapeutic knowledge and clinical practices.
SSI's Motor Speech Treatment Protocol – Where Therapeutic Innovation Finds a Voice
For most, speech is second nature – several complex systems coordinate to make the sounds we recognize as human speech. But for many young children, producing and coordinating jaw, lip, and tongue movements is challenging and negatively impacts their speaking ability. We refer to this as a Motor Speech Disorder.
Therapist Debra Goshulak Expands on the SSI Approach:
"Motor Speech Therapy is an innovative approach used when a child's motor movements are not developing as they should. We focus on how movements are produced and how different sounds join together.
We also use a range of techniques to help children develop new speech movements and practice them, so they become second nature. If a child with motor speech difficulties receives early intervention, it can reduce behavioural frustration. This helps a child avoid behaviour problems that often develop when there is a gap between what a child understands and what they can express."
Parents Play a Critical Role in Delivering SSI's Online Speech Therapy for Children
"When parents come in, they worry because their child may not say many words, or they may be hard to understand." Debra explains." So when we work with them, one of the first things we do is help them understand why their child is having difficulty.
We also help them understand our therapeutic approach: what we are working on and why. Therapy is often a long-term process requiring parental involvement. Parental support of their child's practice and development outside the clinic is critical. As we work with the child, we also engage parents in the therapy sessions and show them what to do and how to work with their child at home."
SSI Training Director, Margit Pukonen, Explains How SSI Brings the MSTP Program to Children Across Ontario:
"Redwood worked with our team to not only make our training accessible but also to deliver our process in a way that is both highly engaging and effective. We are thrilled that clinicians across Ontario can readily access this training through the e-course and learn evidence-based practices for working with children who have Motor Speech Disorders and equip parents to support their child's speech development.
Over 500 publicly-funded Speech-Language Pathologists (SLPs) and Communicative Disorders Assistants (CDAs) have taken MSTP training with SSI. Now they deliver this advanced treatment through Preschool Speech and Language Services and School-based Rehab services, and many children will benefit."
Redwood's Design Strategies Ensure SSI's Online Speech Therapy Remains Cutting Edge and Future Proof
SSI's programs build on the hard work of many researchers and practitioners. These healthcare professionals care deeply about understanding the nature of children's speech difficulties and identifying effective treatments. And as you can imagine, treatments can change as new therapies become proven. So it is important to design eLearning that works both for today and for the foreseeable future.
At Redwood, we apply four future-proofing strategies from initial design to program delivery and ongoing updating.
ONE: MAKE IT MODULAR
Many elements of an eLearning program, such as video or animation, are costly to produce. Others can be produced cost-effectively using today's advanced authoring tools. At an early stage, we identify the parts of the program that are evergreen and those that will require updates over time.
In the case of SSI, we allocated appropriate video resources to document the fundamentals of speech difficulties and the institute's core therapeutic approach since these were unlikely to change soon. The documented insight and experience of SSI's leading clinicians are now available for future training anywhere and at any time.
TWO: MAKE IT UPDATABLE
While some course content is set in stone, other content requires ongoing updating, such as annual statistics or onboarding strategies. Every project requires a different updating approach depending on several factors. These include a client's technical capabilities, in-house resources, and the complexity of the selected design tool. We carefully consider each of these factors at the initial design stage.
THREE: MAKE IT RESPONSIVE
Responsive eLearning refers to courses that are easily accessed on a variety of devices – phones, tablets, laptops, and desktops. Today, learners increasingly access courses from mobile devices, making responsiveness a must.
FOUR: MAKE IT RELEVANT
Collaborative and social learning, artificial intelligence, and AR/VR technologies are among today's most significant learning trends. If you hope to keep your future learners engaged, your courses should reflect emerging technologies that will ensure they remain relevant down the road.
Of course, every project has different requirements, and future-proofing may not be a concern for some. But if you want to ensure your courses stand the test of time, I encourage you to use these strategies when appropriate. Future-proofing matters, especially when designing something as important as online speech therapy for children!