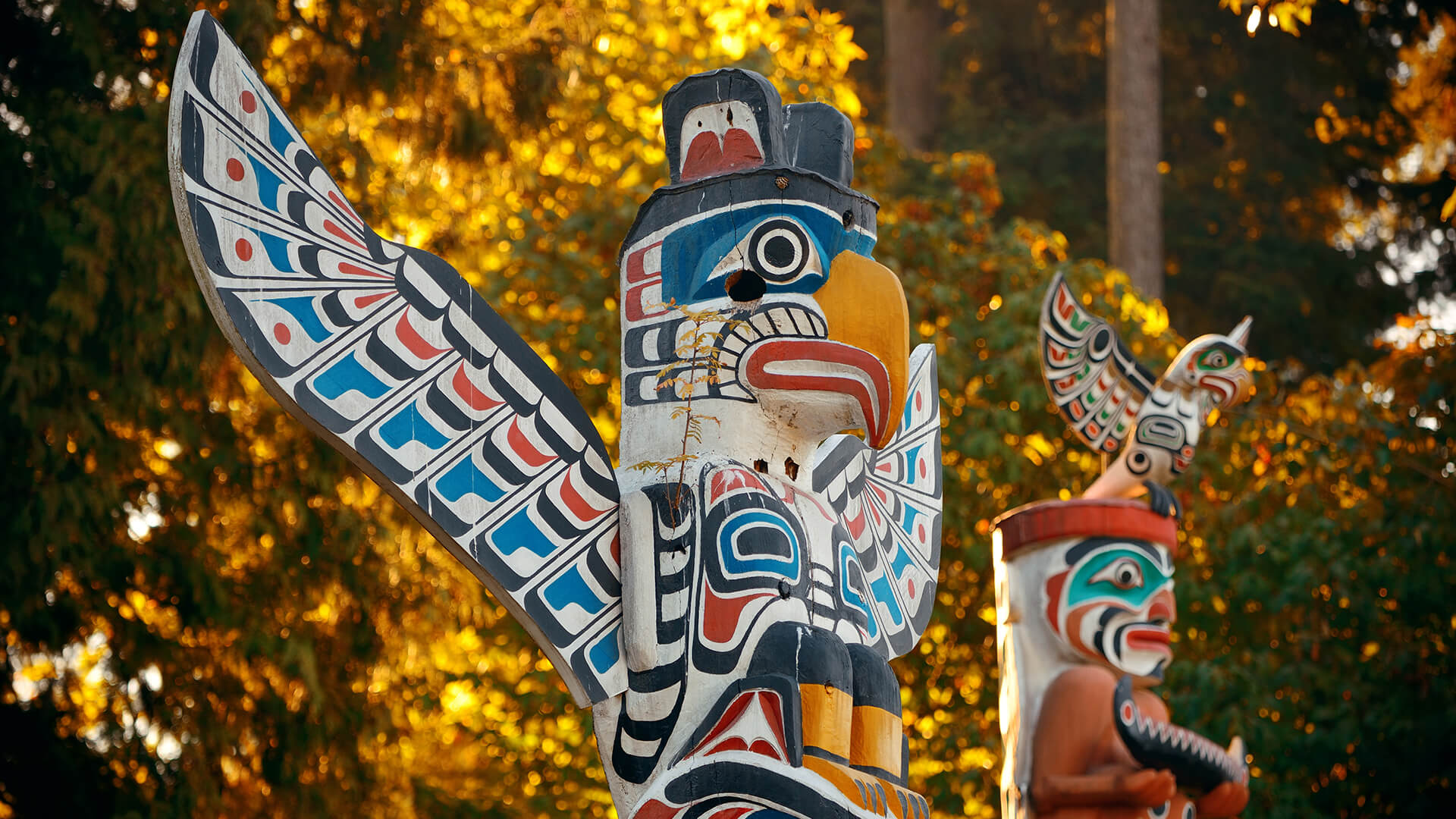 Redwood recently designed and produced a course that demonstrates the power of eLearning to advance Truth and Reconciliation. The course was developed by Engineers and Geoscientists BC, with contributions by and close collaboration with a team of Indigenous and non-Indigenous subject matter experts.
While the Redwood team gives their all to every project, we get especially excited when developing learning around important social issues. And for Canadians, few are more critical than Truth and Reconciliation with Indigenous Peoples.
We understood that Engineers and Geoscientists BC was taking a leadership role in helping its members achieve the objectives of the Truth and Reconciliation Commission (TRC). We rolled up our sleeves and went to work, bringing the best of our experience and design expertise to the table!
About the Truth and Reconciliation Commission of Canada
The TRC provided those directly or indirectly affected by the Indian Residential Schools system with an opportunity to share their stories and experiences. For six years, the TRC traveled to all parts of Canada and heard from more than 6,500 witnesses.
In June 2015, the TRC presented an executive summary of its findings. These included 94 recommendations for further reconciliation between Indigenous Peoples and Canadians. Among the findings:
"This Commission has found that the actions of the federal government in attacking and attempting to destroy Aboriginal cultures and languages, not only in residential schools but in Aboriginal communities through ceremonial prohibitions in the Indian Act, amounted to cultural genocide." –TRC Final Report vol. 5, pg. 125
Why Truth and Reconciliation is Important to Engineers and Geoscientists
Engineers and Geoscientists BC is committed to being proactive in implementing the TRC's recommendations. The organization recognizes the impact of the role they have played in the past. Project participant Danilo Caron, EIT, Indigenous Student Engagement Coordinator, UBC Engineering Student Services, explains:
"As engineers and geoscientists, we design and oversee construction of projects that impact the health and well-being of communities. For many BC Indigenous communities, their history is intertwined with infrastructure that has underserved their communities and divided or disturbed their territorial lands. For this reason, our professions have a role in advancing reconciliation."
An Inclusive Production Process with Participation of Indigenous and Non-Indigenous Subject Matter Experts
At Redwood, we're no strangers to working on important social issue projects. We have worked on many, including educating public sector employees on Indigenous history and current challenges. Through experience, we've learned the value of productive collaboration.
This project was no exception. It reflects the input of several stakeholders – government, Indigenous and Non-Indigenous engineers and geoscientists, First Nations consultants, and volunteer reviewers.
We worked together to ensure that the course met its overriding objective: to optimize eLearning to advance understanding of Truth and Reconciliation. The knowledge gained could then guide the work of engineers and geoscientists moving forward.
Learning Based on Five Starting Points
The course was designed to take learners through each of the following five levels of awareness:
Acknowledge Your Experience – Reflecting on personal experiences as colonizers and the advantages experienced.
Value Where We Are – Remembering that Indigenous Peoples and their Nations are the original occupants of BC and acknowledging the traditional land.
Learn Indigenous Values and Viewpoints – Gaining a deeper understanding of the relationship Indigenous Peoples have with the land, water, wildlife, and ecological systems.
Review History And The Need for Truth And Reconciliation – Understanding the negative impacts of dam, rail, highway, and water resource projects, along with the impacts of oil, gas, and natural resource extraction.
Actively Engage And Communicate With Indigenous Peoples – Engaging and communicating with Indigenous Peoples to ensure that reconciliation is embedded in the delivery of projects. To achieve this objective, the project developed a ten-step road map as a guide to maximizing consultation and engagement.
The Power of Simulations to Change Behaviour
The final module places learners in three distinct scenarios typical of real-world situations engineers and geoscientists are likely to encounter. While fictitious, the scenarios challenge learners to apply communication skills and guiding principles learned throughout the course.
This is especially valuable for new workers who have not yet gained the benefit of on-the-job experience and insight. However, seasoned professionals also gain insight and awareness of Indigenous cultural nuances and practices. Most importantly, all learners gain the tools to interact appropriately. This is especially important since what is acceptable to one First Nation may be unacceptable to another.
Naline Morin, member of the Tahltan Nation and Principal, ArrowBlade Consulting, perfectly expressed the mutual benefits of deeper engagement:
"When I think of the work of First Nations Peoples with engineers and geoscientists, more specifically, I see relationship development. Honestly, we do a lot of work as engineers to understand the landscape; but the work with First Nations Peoples takes it to a whole new level…their intimate knowledge of the land provides information, provides values that quite often you can't get from a book, and you can't get from a predictive model. So, if you take that information and integrate it – link it to the science – you are able to develop a more comprehensive, more acceptable design."
We may be eLearning producers, but we're also lifelong learners. And through projects like this, we gain the benefit of a deeper understanding of Truth and Reconciliation. An added bonus? The privilege of working with exceptional people and sharing the results with countless learners. And that, from my perspective, is as good as it gets!