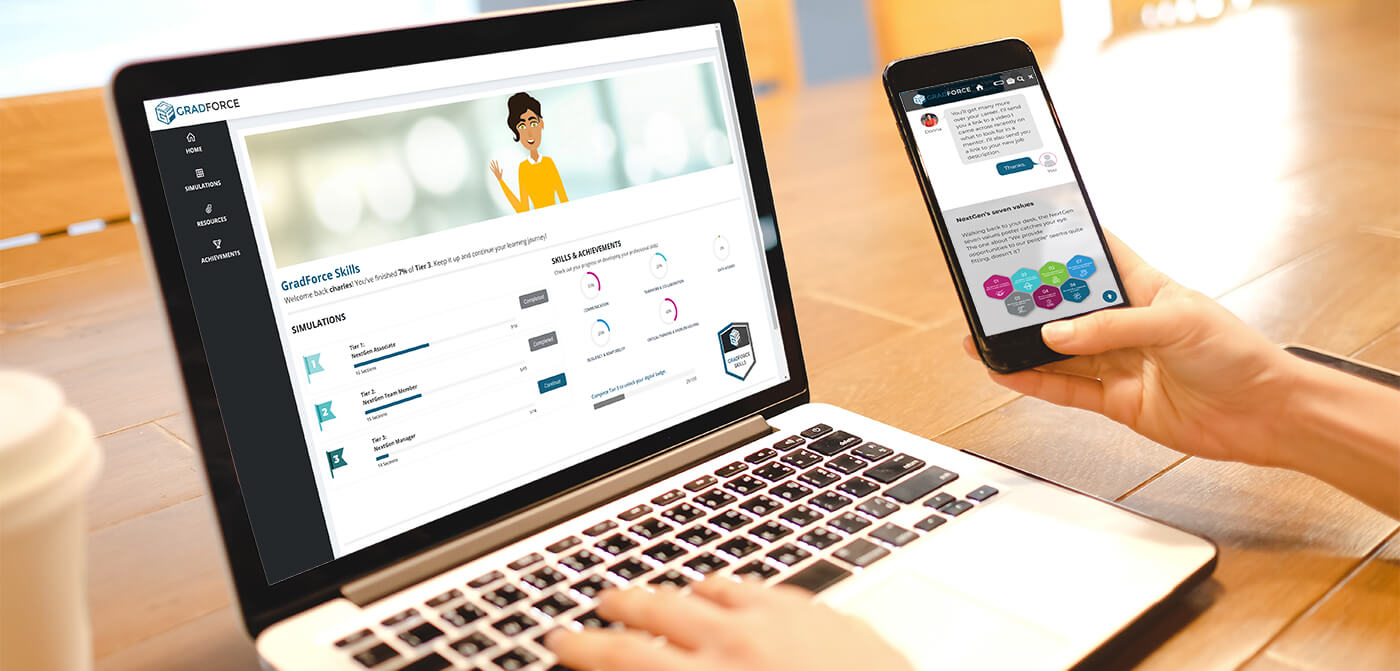 This month marks a significant milestone for Redwood Performance Group: the 20th anniversary of our company's entry into the Learning and Development industry. Who could have imagined 20 years ago how much this industry would evolve?
And while so much has changed, one constant remains: students are graduating from post-secondary education with inadequate human skills. That impacts us all since competency in these skills is critical to personal and organizational performance. Moreover, employers face ongoing challenges in keeping new hires engaged.
A few years ago, Redwood teamed up with Toronto Finance International, a former public/private sector partnership, to address these critical needs through eLearning. It was a chance to rethink everything we had learned about how people work together in organizations. And then distill it down to a series of powerful learning experiences.
The feedback from learners and employers in the financial industry was so positive we committed significant internal resources over the past two years to refine the program – to make it more interactive, robust, and customizable. And today, I couldn't be more excited to launch the results of our efforts: 

GradForce Skills is a three-tier interactive, online workplace simulation. The program guides learners through several professional scenarios while actively delivering the skills and knowledge necessary to prepare students for their first professional jobs. 
Each tier has specific learning objectives aligned to the competencies employers value most: communication, critical thinking and problem-solving, teamwork and collaboration, resiliency and adaptability, and data acumen. 
As they progress through the three tiers, learners master the following skills:
Tier 1: The simulation begins in a typical graduate entry-level role, where learners focus on building communication, data acumen, and resiliency skills. 
Tier 2: Learners are promoted to a Team Member role, focusing on problem-solving, critical thinking, and teamwork skills. 
Tier 3: Learners progress to a Manager Trainee role, where they establish leadership skills, learn budget basics, and how to effectively engage direct reports.
With its intuitive interface, engaging content, and structured learning path, GradForce Skills has proven to be a hit among our initial trial participants. Here are just a few examples of their feedback:
I found that the program helped to bridge the gap of knowledge between school and work. I developed many soft skills that are critical for the workplace, such as business etiquette, problem-solving, and collaboration within a high-performing team. The scenarios modelled many real-life challenges people encounter in the workplace, which ultimately set me up for success in future co-op roles.
Flexibility in terms of how fast or slow I was able to complete the program was very helpful. Having some form of certificate on my LinkedIn profile and resume was and still is very helpful. Just recently, I was asked about the program in an interview. Some skills that I've carried over from the program are how to properly format and address people in emails.
I think it was a great simulation, especially for students to enhance their skills since we lack exposure to the work environment or corporate world. I really liked the idea of it being in tiers, so you move up the hierarchy from an associate to a team member to a manager, and it allows you to experience career development. I also really like the idea of issuing a digital badge upon completion to showcase on our LinkedIn page.
Be sure to take a few moments and check out GradForce Skills for yourself. I think you'll agree that it goes a long way to bridging the gap between new grads and productive, fully engaged employees!
GradForce Skills was made possible through the support of Ontario Creates.