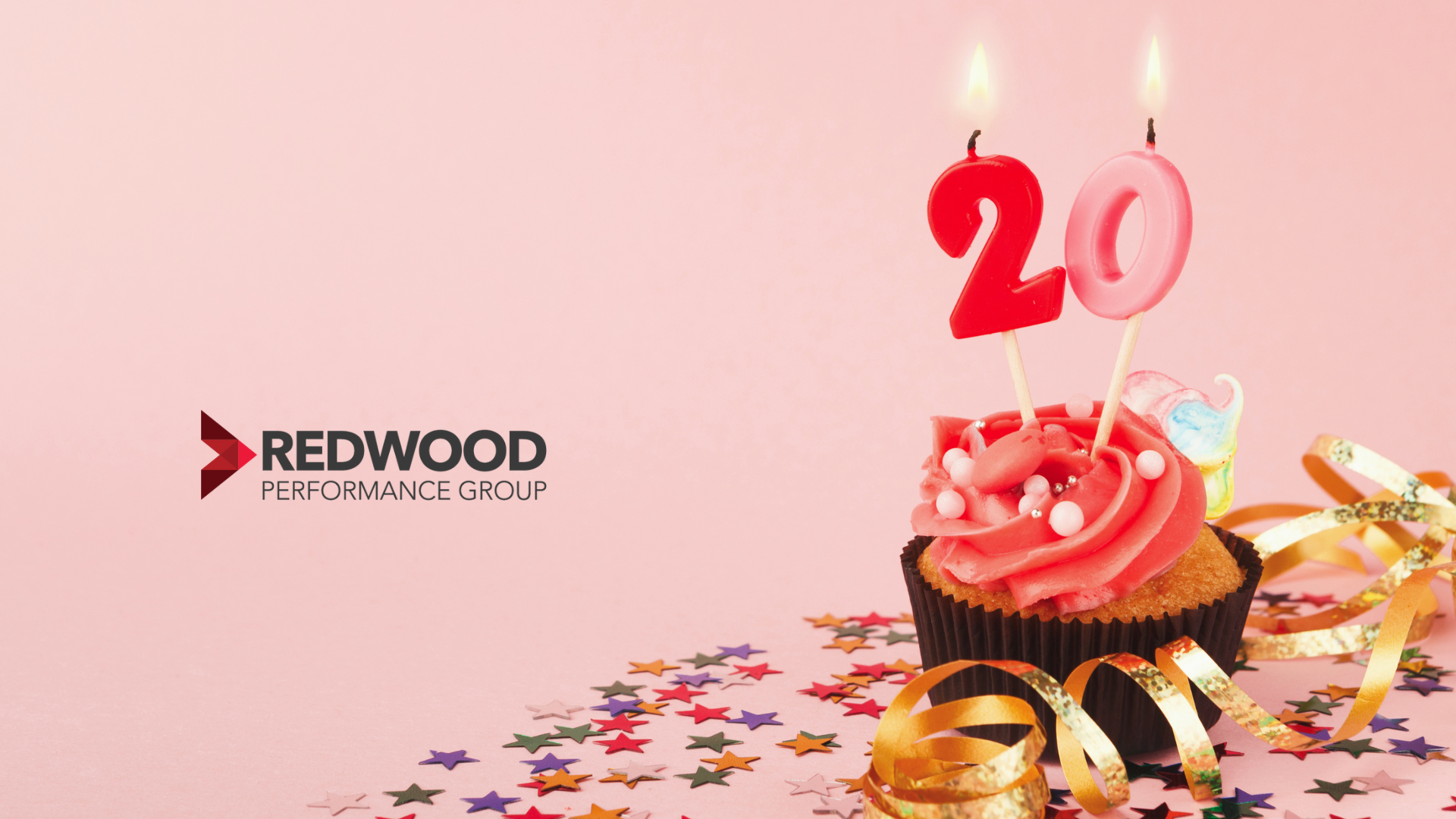 Twenty Lessons Learned Over Twenty Years of L&D Production (Part One)
Today, I'd like to share twenty lessons learned over twenty years of L&D production. With summer past and the final quarter of Redwood's 20th anniversary now upon us, it's a perfect time to explore some of the more empowering lessons we've learned creating hundreds of projects for a wide variety of clients.
In this post, I'll share the first ten lessons and the next ten in a future post. I hope the following observations will help you meet your L&D objectives successfully!
Learning and Development is No Longer an Option
Twenty years ago, many clients viewed L&D more as a "nice to have" than a "must have." I rarely see that attitude these days. Organizations recognize that employees must stay current with the latest industry trends, compliance regulations, and best practices.
As technology evolves and new ideas emerge, employees must continue functioning at the highest levels. Ongoing training helps employees feel more confident in their abilities while increasing engagement and job satisfaction.
See the World Through the Client's Eyes
Before designing training, it's essential to understand a client's company, as every organization has its own culture, goals, and challenges. Gaining a deep understanding of the client is crucial for creating training that connects with learners. The most effective courses are authentic, full of valuable insights, and provide learners with immersive tools that can help them develop professionally or personally.
For example, a major communications company asked us to develop training to improve the sales skills of store employees. Our first move? Get an instructional designer out on the sales floor. After a few days of talking to employees and customers, we better understood the skills the sales team needed to build. Sales jumped significantly once the new training had been completed.
Schedule Regular Touchpoints
Regular touchpoints are an essential component of managing an eLearning project. At Redwood, we go to great lengths to meet with project participants regularly. We make it standard operational practice to initiate regular online touchpoints throughout each project stage, from knowledge transfer and initial design to production and final delivery.
Touchpoints help the team to stay on track, identify potential issues early on, and gain consensus about required adjustments. Ongoing communication ensures that everyone is aligned and working towards the same goals, resulting in less stress and, ultimately, a more successful outcome.
The Best Results Come From Clients Who Say "Yes"
At Redwood, we're incurable boundary pushers. We take risks and love working with clients who embrace risk-taking. Can it be daunting? You bet! But over the years, we've found that our best work has come from thinking out of the box and taking chances on something new and exciting.
Creating innovative and engaging content captures the attention of learners. It almost always results in increased participation, improved retention, and improved learning outcomes. Authentic simulations and captivating gamification make learning a more fun and desirable activity. So, take chances, and you'll grow along with your learners!
We are All Learners
Speaking of learning, we never forget that we are learners too. I'm not saying it's easy – especially when spending long days (and often long nights) producing innovative work for clients. Nonetheless, we must remain at the forefront of the many innovations, tools, and technology changing our industry.
Additionally, by continuing to learn and improve our skills, we can create better and more relevant eLearning experiences for our users. Ultimately, learners benefit from much more effective, engaging, and useful content.
Embrace Technology
As technology evolves rapidly, eLearning companies must stay on top of the latest technologies to deliver their users the most effective and engaging learning experiences.
Of course, attending industry conferences and webinars takes time and resources, let alone keeping up with the rapid-fire stream of information around our evolving understanding of how humans learn. We do it by having team members research specific topics and present their findings at weekly all-hands team meetings.
Make it a Story
In our experience, nothing has proven more effective in imparting knowledge and skills than stories. Stories help make abstract concepts more tangible and relatable, often creating a powerful emotional response.
By incorporating stories into their courses, L&D professionals create a more engaging and memorable experience for their students. Whether it's a personal anecdote, a fictional tale, or a self-directed branching scenario, stories make the learning stick.
Awesome Learning is Customized Learning
At Redwood, we specialize in customized learning solutions because of the numerous benefits offered over off-the-shelf options. Customized courses allow learners to work at their own pace, can be tailored to an organization's needs, and are often more engaging and interactive.
While off-the-shelf courses provide an ideal solution to many client needs, we've never wavered from focusing our energies on producing learning solutions perfectly aligned to a client's specific circumstances and requirements.
Empower with Simulations
At Redwood, we are huge believers in the power of simulations to enhance learning and development. Simulations enable learners to experience situations that would otherwise be impossible or even dangerous if encountered in real life. Additionally, simulations can provide a safe and controlled learning environment where learners can make mistakes and learn from them without fear of failure or judgment.
We routinely build simulations in areas like finance, automotive, and healthcare. For example, we recently worked with the Canadian Mental Health Association to develop training that supports front-line healthcare workers. This was especially important given the extent of trauma many have experienced during the pandemic and the ongoing stresses on the healthcare system.
Check Out Our 20th Anniversary Video!
One of the biggest of our 20 lessons learned over 20 years of L&D production is the power of video! And I'd be remiss to end this blog without inviting you to kick back for a minute or two and watch our 20th-anniversary highlight reel. Enjoy!