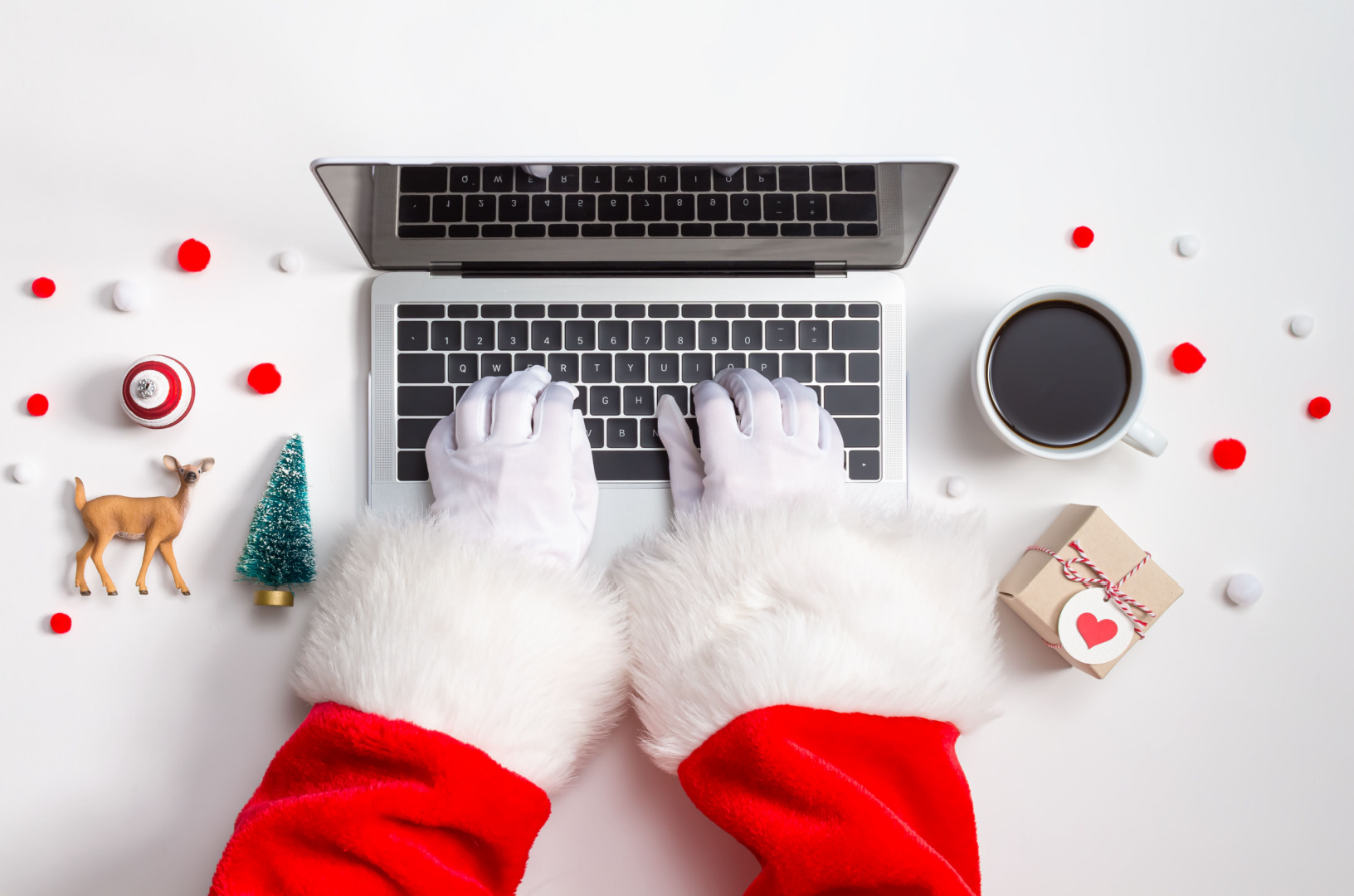 'Twas a week before Christmas
And all through the shop
The devs and programmers
They're working non-stop.

The stockings were hung
By the chimney with care
Stuffed with eLearning tools
For our clients to share.
In the midst of this mayhem
Came a frantic Zoom call
And a voice not so jolly
Cried, "I'm up against the wall!"

So many young children
With wishes to meet
My gift book is brimming
And I'm run off my feet.
New toys and technologies
Have my elves in a flap
And my most crucial deadline
I may have to scrap!
My first thought was "hang up!"
This must be a crank
But he looked too distraught
To think it a prank.
Your ask is a big one
And time, it runs short
But I think we can help you
And give you support.
We can bolster the skills
Elves need to keep pace
With custom-made eLearning
They can't help but embrace.
And to help you determine
Whose naughty from nice
We'll build an LMS
So, you won't have to think twice.
He grinned and then said
I feel like a fool
With this kind of tech
Why keep learning old school?
A voice in the background
Made him give pause
And a face filled my screen
Saying, "I'm Mrs. Clause."
Forgive me for wearing
My heart on my sleeve
But I'd love him home early
For once on this eve.
When a bright red-nosed reindeer
Cried, "This will ease the crunch!"
I couldn't help but wonder
What they'd put in the punch.
He then said let's make this
The first of my yules
Being much more efficient
Thanks to eLearning tools.
What was once work and toil
Is now done in a snap
With each child's gift listed
On my phone in an app.
Our Zoom time now ending
He seemed less distraught
He smiled and then thanked me
With the gift of this thought:
At the time of the solstice
When we miss all things bright
It is good to remember
That learning is light.