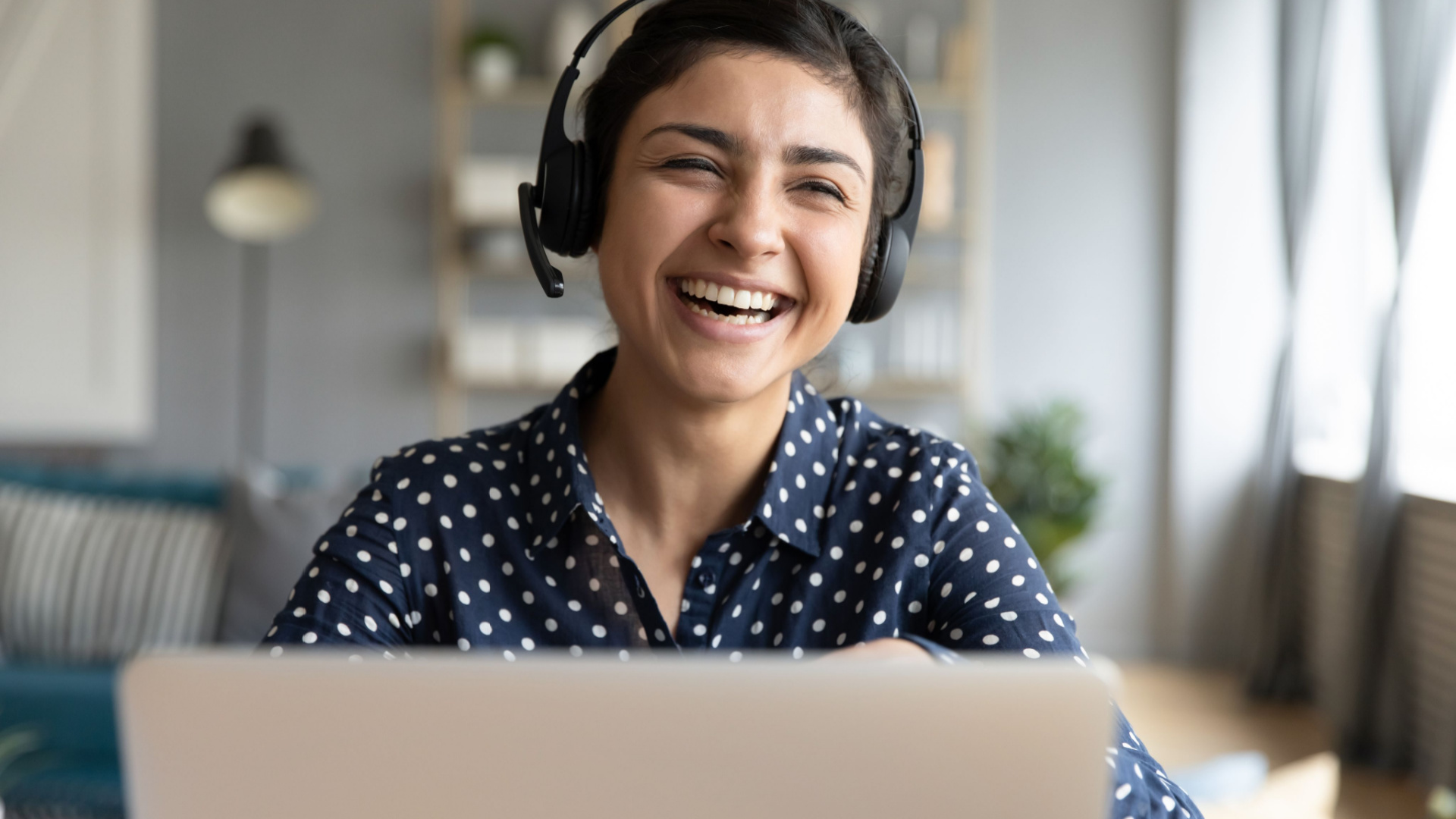 A few years back, author Marie Kondo wrote an international bestseller titled The Life-Changing Magic of Tidying Up: The Japanese Art of Decluttering and Organizing. In a nutshell, the book advised readers to consider keeping items that "sparked joy" and discarding the rest.  Asking a similar question is beneficial when designing eLearning: Does your course spark learner engagement?  If so, keep it. If not, maybe it's time to let it go and create a more engaging solution.
After over two decades of producing hundreds of eLearning projects for clients in all major sectors, we've learned that no factor is as important to a program's success as learner motivation. And nothing sparks motivation like high levels of engagement. 
Of course, sparking engagement is easier said than done. As the eLearning industry has matured, advanced tools, slick interfaces, and mobile learning have become commonplace, making it increasingly difficult to elicit that "wow" from learners. There is no longer one simple solution for eliminating barriers to engagement and keeping learners motivated and moving forward. Rather, numerous elements must be carefully aligned and continually adjusted to meet the specific needs of a targeted group of learners. 
Here are five strategies we use to eliminate learning barriers and spark engagement:
Strategy 1: Go Beyond Blended Learning
At its most basic, a blended approach describes a logical mix of asynchronous and classroom learning. However, in our experience, it goes much deeper than that. We've had our best success with holistic solutions, offering a balance of several integrated, multi-faceted elements. A holistic approach places the learner at the center of a series of sequential steps. Each step reinforces and builds upon learning mastered in the previous steps. When required, we build off-ramps to related or more specialized learning.
Strategy 2: Use Engagement Hacks
With our busy production schedules, it's easy to get into a rut where we do things the same way without questioning how we can make various course components more engaging. For example, most eLearning begins with a set of learning objectives. The learner expects that objectives will always be presented the same way as with every other course they have taken. 
But what if course objectives could be presented more engagingly? For example, a character from a post-course perspective describes the benefits that this training offers. Or a reflection component, motivating learners to consider how meeting the learning objectives will benefit their careers. When you take the time to create a more engaging approach, you can be assured your courses will pack a more motivational punch!
Strategy 3: Make it a Scenario
At Redwood, we love scenarios. We love the research it takes to create a virtual environment that learners accept as realistic. We love creating characters with whom learners identify. We love designing powerful teaching moments by immersing learners in dramatic stories. We have found few things more engaging for learners than to see themselves and their colleagues reflected in real-world situations where the stakes are high, and the decisions are critical. 
When learners acquire the knowledge necessary to make the correct critical decision in a simulated scenario, you can be confident they will also make the correct call when similar high-stakes decisions are required in the workplace. 
Strategy 4: Keep it Convenient and Manageable
Occasionally, clients are reluctant to invest the resources required to make eLearning convenient and accessible. When we find ourselves in this kind of conversation, we emphasize three objectives that are well worth the investment: For maximum engagement, most learning should be short, flexible, and mobile. 
Even lengthy courses can be organized into snackable bites that promote greater retention. Likewise,  presenting more complex subjects earlier in a course when a learner's attention and retention capacity are fresh is often beneficial. The same can be said for assessments; many studies show that learner engagement drops when assessments go beyond 15 minutes. 
Look for opportunities to bring people together for activities that change things up. For example, peer discussion groups and group reflections are powerful tools that will help broaden learner perspectives. Use platforms your learners know, like email, social media, and chat. This human element helps to reinforce that learning goes beyond a computer and other traditional learning tools. 
Strategy 5: Don't Overlook the LMS
Often, your LMS is the first thing a learner experiences when accessing a course—and we all know how important first impressions can be. Look at your LMS through the eyes of your learners. Does the interface motivate interest and engagement? Is the copy conversational and friendly, as opposed to technical and formal? In a certain way, your LMS is like a movie trailer: It should get learners excited about your course and motivated to dive right in. If not, maybe it's time to consider how to ensure your LMS drives interest and engagement right from the get-go.
Bringing it All Together
This is the part of the post where I share our magic formula for ensuring every course in every situation engages every learner. Unfortunately, as we all know, there is no magic formula. Instead, you must examine every project through the lens of learner engagement right from the start. No two projects are identical, and neither are solutions. But if you follow these five strategies, you'll be on your way to designing and producing courses learners love. Courses that spark learner engagement at every learner touch point. 
And all because you've put learner motivation exactly where it needs to be—at the top of every eLearning producer's priority list!