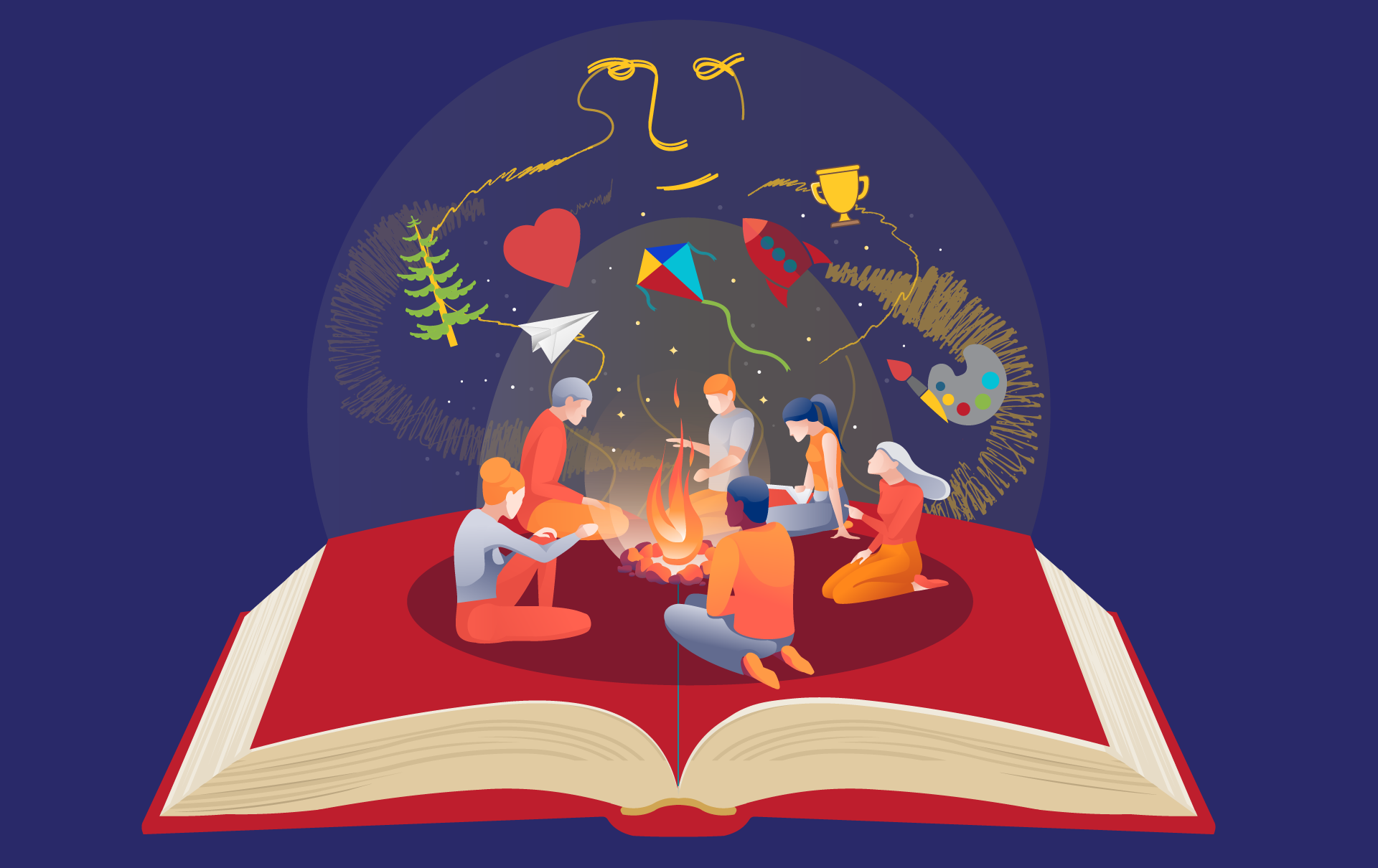 What do you get when you bring together 35,000 creative professionals, 793 investors, 1,200 journalists, and 1,557 startups representing 130 countries to explore the latest technology, innovation, and inspiration? You get "Collision," North America's fastest-growing technology conference and one of the world's biggest. Even better, this year's event was held right in our own backyard—Toronto, Ontario!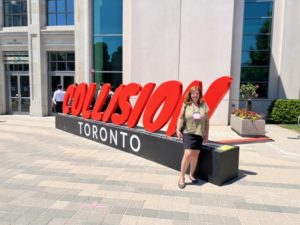 It isn't easy to convey the electric excitement that this conference sparks and easy to see why so many people say this is one event they'd never want to miss. We concur. Collision is the place to be if you're interested in experiencing today's highest hitters and most mind-expanding perspectives on all kinds of technologies and trends changing our world.
Along with dynamic presenters like Steven Levy, Wired's Editor-at-large, Thomas Dohmke, CEO GitHub, and Edith Harbaugh, Co-founder & CEO, LaunchDarkly, there were hundreds of startups pitching hundreds of VCs throughout the event. You could wander down aisles, surrounded by the amped-up energy of people passionately selling the next great idea. It was like being immersed in Dragon's Den on steroids!
Of course, as an eLearning company, we couldn't wait to see what Collision offered in the EdTech space and the conference did not disappoint. With the latest compelling L&D advancements in gaming, AR, and VR on full display, it was hard to decide what to attend next. But we raced non-stop from one event to the next, taking in as much as possible.
We were especially pleased to see that one thread was woven through virtually all the EdTech presentations we attended: storytelling. It was validating to know that EdTech developers hadn't forgotten the importance of linking technology to the human learning journey. That resonated with us. After all, storytelling is at the heart of our DNA, and it's what we consider first and foremost with every project.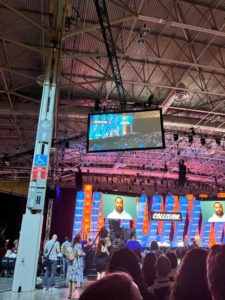 Over many years and with many clients, we've learned that you can no longer build it and expect learners to embrace it eagerly. This is especially true given the transformative change workplaces have undergone in the past few years. And it's exactly why we go all out to attend as many of these events as we can. We believe we owe it to our learners to create an experience that is completely out of the ordinary, that takes them to a place they've never quite known before and instills a seed of passion that makes them see a subject in an entirely new light. 
While you could see ample amounts of tech in action throughout Collision, there were several presentations that really stood out. One was a demonstration of how a company named Soul Machines is changing the future of human/machine interaction through a mind-bending demonstration of Digital Melo – the digital incarnation of basketball star and entrepreneur Carmelo Anthony.
Digital Melo will soon bring Carmelo Anthony to the world in no less than 15 languages, allowing interactions based on immense amounts of data downloaded from Carmelo's mind. Imagine the possibilities! It was an inspiring peek into the future of creating autonomously animated digital people, and you can view the presentation on YouTube: 
Another memorable event occurred close to the event's finale as participants took to the stage to the applause of thousands. For one moment, the spotlight focused on two young female participants, one from Ukraine and one from Russia, who stood united, creating a great moment that really showed the power of technology to bring people together.
We left the conference pumped and inspired to infuse several of the EdTech innovations we experienced into our eLearning designs. While at the same time, our belief that no technology, no matter how transformative, can replace the human story was reinforced; instead, EdTech must be imaginatively applied to enhance it. 
The best news? Collision 2023 will again be held in Toronto, Ontario! We strongly encourage anyone in the L&D industry to attend for an experience that will forever change the way you look at the human learning journey.
See you there!
Lydia Sani
________________________________________________